If you came here, it is because most likely, you have decided to create your first website ( corporate or personal, it doesn't matter ), and you want to know more. And maybe it's because you have chosen to create your website step by step with WordPress ( excellent choice! ). In this article, you can learn how to create a WordPress website. But you are completely fasting or almost completely.
The first good news for you is that you are in the right place. Today we will discourse about how to create a WordPress website successfully. So continue reading.
Thanks to our definitive guide, at the end of the reading you will be able to create your first WordPress website from scratch ( also locally ) which will be hosted on the best hosting site in the world and will be fast indeed very fast (parameter of fundamental importance for Google, therefore, I recommend you take some time to this part) thanks to specially optimized plugins.
We boast first place for all Google searches with the keywords we have decided to "compete". So you are learning from the best what are you waiting for?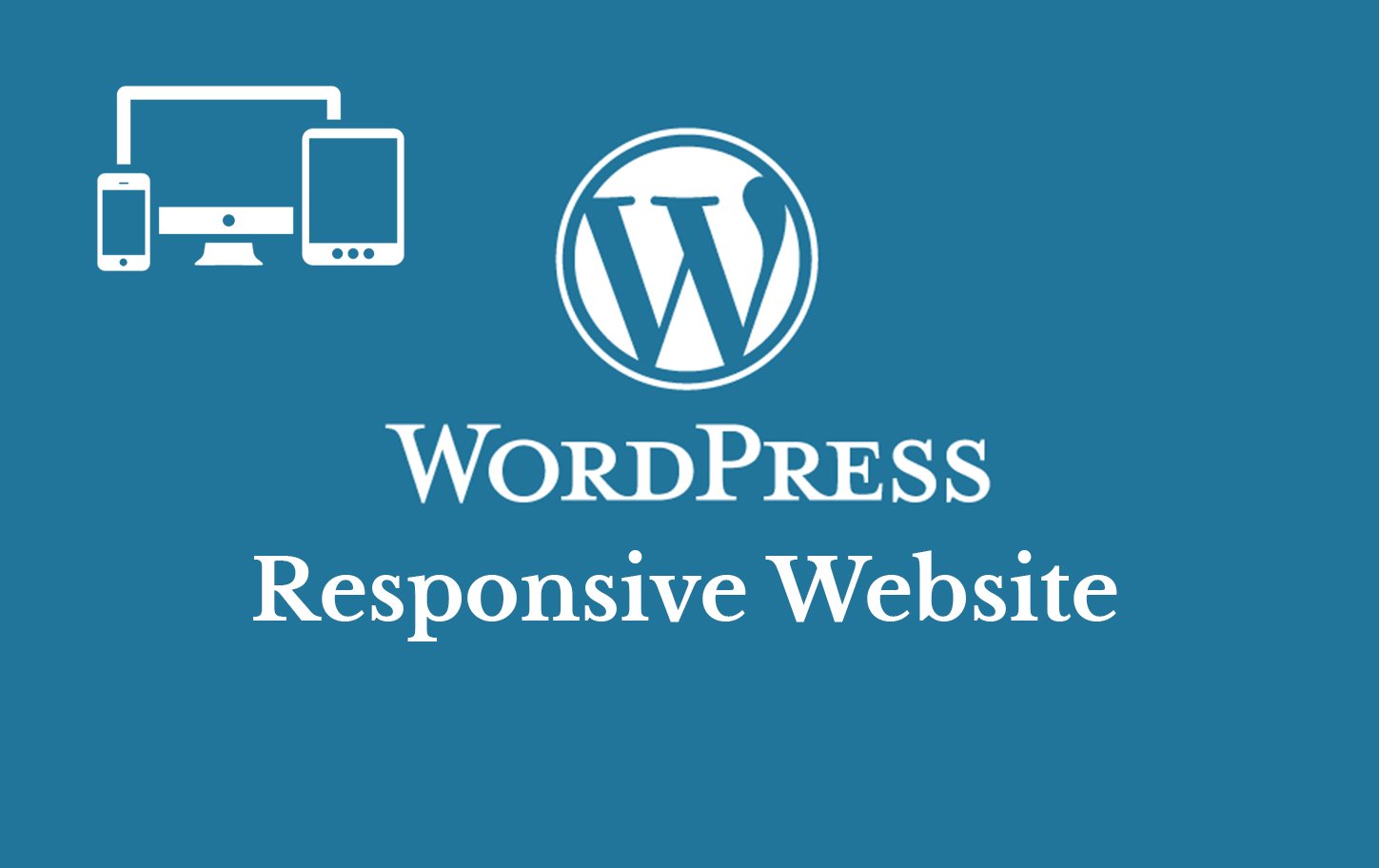 How to create a WordPress website Step by Step:
What you WILL NOT Learn in This Guide (and Why)
In our article, you will not learn to register a domain name, create your first e-commerce, and configure WordPress settings (much less your site on WordPress.com and please do not make this mistake, neither today nor in future) or to create individual pages or articles.
The reason is very simple. Buying a domain name is simple and affordable for everyone, subsequently configuring all the WordPress settings will be a fun task that each of us will have to take. Still, being closely tied to the individual needs of the user it would be impossible to cover them all in one article.
Finally, the creation of the pages and articles you will see will be a breeze that you will learn to do independently in no time!
We believe it is fundamental, and of primary importance, we repeat it instead of explaining how and why it is so important to start on the right foot with the best tools and services. The rest, trust me, will naturally come by itself!
Create a Website with WordPress – Things to Know Before Getting Started
Before starting, some fundamental and due premises:
Making and creating a site by yourself is now – in 2020 – extremely simple but, above all, convenient.
Everyone can do it.
The costs to be incurred are few, low, and sometimes it is even possible to create a website for free (but I strongly advise against it). "Yes, ok, but for maintenance?" Maintaining and managing a website can only take a few minutes a day, nothing more.
But be careful. It's not all as simple as it seems.
To achieve these goals, remember that from today onwards, you will have to work hard but above all constantly, day by day with constancy and dedication. But most of all you have to set everything up well FROM THE BEGINNING. Nobody writes it in the guides on how to create your first successful website, but we tell you:
Starting well from the beginning is the key to success. Period.
Creating a Successful WordPress Website – the Basic Requirements
To start on the right foot and create your first successful WordPress site or blog step by step, the first and fundamental requirements are only 3:
An excellent hosting service (the company that will host and manage the configurations and content of your site)

A light graphic theme with responsive layout (which therefore adapts to all screens, computers but especially smartphones)

Few but excellent quality plugins to be installed on your site to enrich its functions
That's all. Nothing else is needed. We will think about the contents later while we will tell you about how to configure everything at best.
What happens now?
Proceeding step by step, you will find out which will be the best hosting service on which you will host your site, you will learn how to install your first theme (template) and finally how to configure it better and which WordPress plugins to install.
Which Hosting to Choose For WordPress (x2 – the best and the cheapest)
As we told you, over the years, we have – at our expense – understood that no, the rule of "one hosting service is the other is enough for my site to work and be seen "is not valid, in the absolute way!
Being hosted by the best hosting for WordPress means not having to think about anything once the first configuration has been made. It means being able to benefit from the best technologies and tools of the moment, not having slow or unreachable problems, having excellent support from the team for any questions or problems you will encounter, and much more.
But now enough of the talk and let's see together which hosting to choose for your WordPress site (x2).
We feel strongly recommend the best on the square for our site, given our great experience and the numerous field tests.
For us, the best hosting for WordPress is FastComet.
It surprised us for the quality of the service but above all for the numerous services offered by the company.
Why just FastComet?
It is the best WordPress hosting on the market because:
The prices of their plans are fixed and will never change at the next renewal (this point is FUNDAMENTAL as many other companies attract new customers with bargain prices, but at the next renewal, the price increase will touch 60% more so be very careful!)

Top speed and safety. Your site will be hosted in a firewall-protected space and will run on hyper-fast SSD disks.

A customer service excellence available 24 hours, 24-365 days a year. In case of problems or doubts, you can quickly chat or open a ticket for which you will receive an answer in a few minutes.

Free CDN thanks to the partnership with Cloudflare that will ensure your site is always reachable at the speed of light wherever users request it in the world

Free daily backups of your site and immediate recovery in case of problems. Many other hosting companies charge separately for this service. Nobody likes having their site attacked, hacked, or stolen. Thanks to the daily backups, you can finally sleep soundly!

SSL certificate with free Let's Encrypt (your site will have the now fundamental and hyper-secure https as the default protocol)

Do you already have your site, but your host is not satisfied with it? By switching to FastComet, your current site's transfer to the new space will be free and immediate.
What can I say…? An incredible offer of services at a paltry cost. It is worth it
A due clarification: the site and the service are in English. We understand that this could be an obstacle for someone but know that regardless of choice, the best hosting sites for your WordPress site are located abroad.
Click the banner below to take advantage of their fantastic offers:
The Italian ones (Aruba above all) are sorry, but we do not even feel able to recommend them as far as they never have 100% satisfied.
Create a WordPress Site with Siteground – The Other Fantastic Alternative
"Why an alternative to the best hosting plan when FastComet already exists? "
Because a very valid alternative exists, and we feel strongly recommend it.
The alternative has some small but significant differences. Still, the service is so valid that they want to recommend it to you too, allowing you to choose between the two in an even more conscious way by evaluating the pros and cons of the two best hosting services for your old o new site hosted in WordPress!
We are talking about the well-known company Siteground, which, like FastComet, offers a wide range of services and plans specific to WordPress for your site's online space.
Even Siteground boasts a spectacular infrastructure and excellent services, low prices (but only for the first year), and in the past, we had a great time with them, but with the increase of our needs, FastComet proposed services more at a lower cost.
Compared to the first, at an almost identical initial cost, it has the following disadvantages:
offers less webspace (5GB less overall per floor)

fewer backup copies

much more expensive after the first-year renewal plans

paid security and antimalware package
While positive advantages should be mentioned:
site and management panel

customer service and support in Italian

in the plan is included free for one year the registration of the domain name (if you don't already have one)
To find out more, discover their plans now and start making your site fly high!
Which Theme to Choose for your WordPress Site
Once you have obtained the virtual "container" on which your site will come to life slowly. Let's move on to the second fundamental step (before even creating any content or articles)
The choice of the graphic theme (defined template in WordPress)
Your newly created site will, by default, have the Twenty Seventeen theme. A rather basic template is suitable for a few WordPress offers for free and for which various graphic modifications are possible.
If, as they say, "to each his own" also for WordPress, the same saying applies. For each business or site theme, its theme.
Do you want to become (or are you already) a successful blogger? You will have to prefer and choose themes built specifically for your blog. Do you have a restaurant and want to make it known to everyone? You will have to search and install brush-sewn templates for your kitchen-themed business (and there are many). Finally, if yours is a local service or a company, you will look for a business-themed template that will meet your requirements and so on for all the others.
What is a WordPress Theme and Which Type to Choose
In short, a WordPress theme or template can be defined as the dress of your site from a graphic point of view.
Family character, color, blocks, background, custom sections … They are all parts of your theme that you can configure directly from your control panel.
On the net there are endless! Free and paid. You are spoiled for choice!
And also for the theme, our advice is to prefer complete and well-structured paid themes for a number of reasons:
In addition to downloading the theme. You can take advantage of a quality customer service provided to all your queries or requests

the paid themes are 99% of the cases updated very frequently, and this aspect is of fundamental importance (continuous updates always guarantee new functions, constant compatibility with the best plugins on the market but above all greater security for your site)

enjoy premium features and a range of features and options in more than the free themes

the cost is usually very low for what they offer
Conversely, there are also, of course, free and very reliable, but usually all suffer from some important limitations:
a few updates and cannot guarantee their future development

customer service non-existent or often very poor

if downloaded from "unsafe" sources (as unfortunately often happens). There is a high risk that by installing these themes you will find the site hacked because of the malicious code inserted inside the package (this obviously happens also by downloading paid themes from pirate sites)

very limited functions and options
Where to Find and Download the Best WordPress Theme
On the net, you will find many websites. Where you can download WordPress themes or templates for free to install on your site.
Conclusion
Wow. You have come a long way since you started reading this long tutorial. You have set up a real intruder-proof fortress.
Unique pages and articles, different from the crowd and built with the sole purpose of satisfying users. Unique and true users of this fantastic world, which is the web.
A precious last tip: never create a site or content for Google but always and only for users. Always be yourself, in the way of creating and exporting.
And now that you've learned so much give your friends the chance to become like you too! If you liked our guide, share it on all your favorite social networks through the buttons available here in the article. Tell us in the comments about your experience as a webmaster. Positive or negative that it is and good everything. Or If you have any queries about how to create a WordPress website, please write details on below comment section.