Recently the world of online streaming has been shaken by very relevant news: Ninja, the most pertinent streamer of the Twitch platform, has passed to the rival Mixer. In this article, you can know about which is better Mixer vs. Twitch for streaming?
Instead of writing only a piece of news reporting the fact, we decided to seek the advice of someone who is most qualified to talk about the topic: a professional streamer. Benwolfers, specialized in the Fifa series market, is now a full-time streamer and partner of Twitch.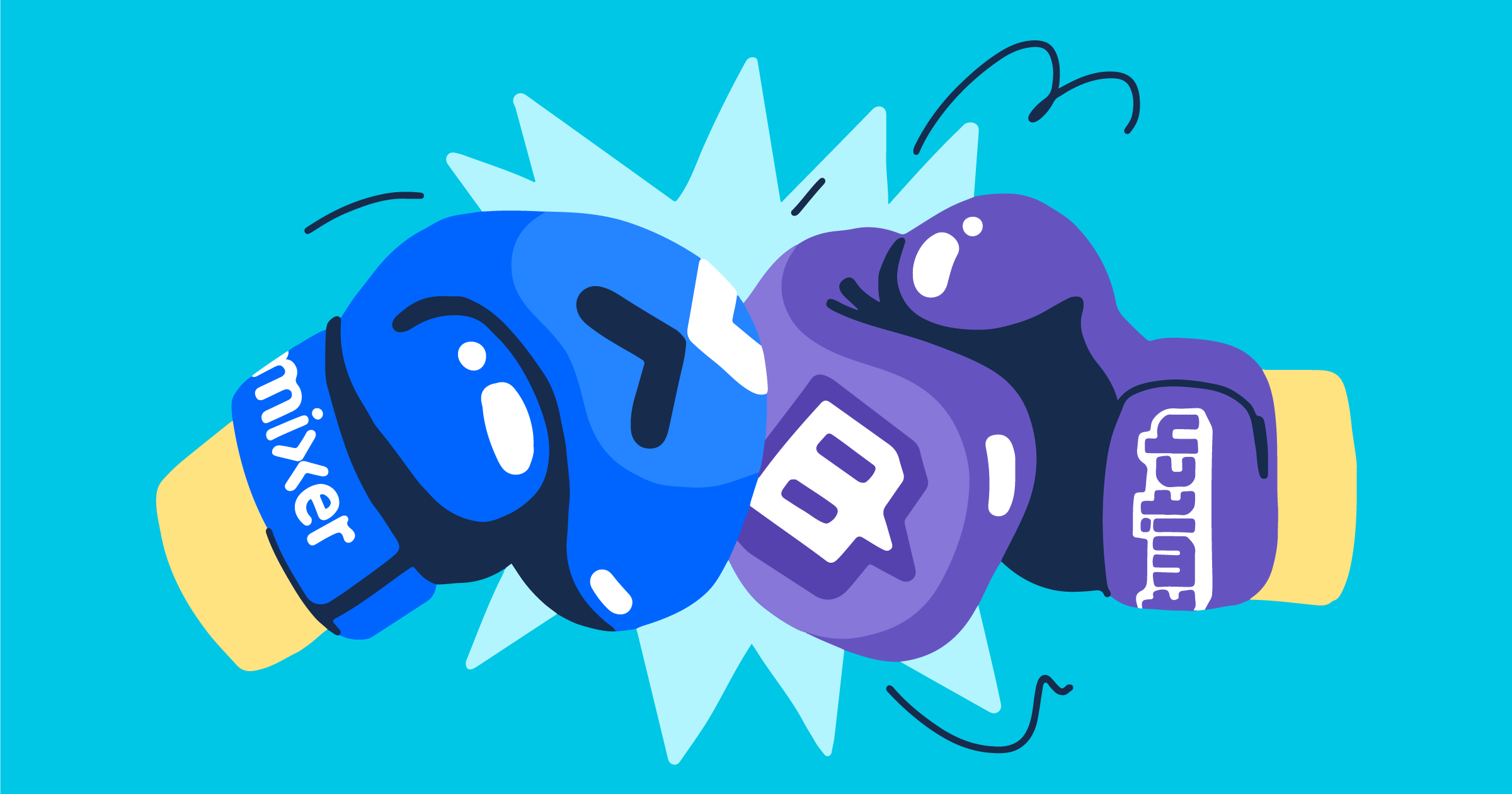 BENWOLFERS AND STREAMING
Hi Benwolfers, first, tell us who you are!
Hi! In looking back to "summarize," I love to call myself a gamer, even more than a streamer, having developed from a very young age an intense passion for this form of entertainment.
How long have you chosen to be a streamer? What do you do direct, and why?
That the streaming is, however, a relatively new passion developed almost by accident. In fact, I have always wanted to be a Youtuber, convinced that I could share my already mentioned greatest passion with others.
When at the beginning of 2017 I was finally able to enjoy a vaguely decent connection that would allow me to approach YouTube, I discovered with great surprise a world of interaction much more limited than I thought. Looking around and merging into streaming was simply the evolution of that primal desire for sharing. Which is better Mixer vs. Twitch for streaming?
I started taking my first steps in this world at the end of 2017, proposing myself as a variety of streamer. When I realized that it could be my way. I started a study path of the platform that led me to choose to specialize in a single field. And this evaluation fell on the niche of the sale within a "mass" game like the Fifa series.
What aspect do you like best about this hobby, and which one would you eliminate immediately if you could?
My favorite thing is precisely the possibility of sharing my ideas, my thoughts, and my passion in general, with many people, moved by the same ideals.
Being thanked for having clarified an aspect that was misunderstood and that no one else was willing to elaborate on is satisfying and obviously gives me, in proportion, sensations similar to when I was volunteering as a young man. What I would eliminate at the root is the immaturity of those who access the platform with the sole purpose of ruining the day of others, an attitude that naturally should be ostracized in every field.
THE STREAMERS COMMUNITY
What does it take to become a Twitch partner like you?
I will be trivial, but I have to put a deep passion for what you do at the top of the list.
It is said that making your passion a job allows you not to work even one day of your life, and I must admit that even in the most challenging periods, what I do still allows me to get up with a smile on my face. In short, if you don't like what you do, the public will notice it immediately, and the quality of the entertainment will be affected by the force of things. Of course, passion is not enough. It is also necessary to have a lot of perseverance, accept the no-moments, and comb through the motivations to avoid repeating the same mistakes.
This allows me to add to this list also the comparison with your colleagues, who can even with a sentence or an attitude, open mental locks, and will enable you to review some decisions from a different perspective.
What is the contribution to the streaming community scene like Twitchoomerang?
Oh, an enormous contribution, and I think the comparison is the key.
In fact, I find it incredibly complicated to open up on the problems of streaming with those around me, both because the technical knowledge is very sectoral and hardly acquired in other fields, and because it is often difficult to even describe what we do, let alone go into detail.
Having the opportunity to deal with a group of people who live the same problems on a daily basis, who eat the same bread and speak the same language, is something priceless, and I think it represents the treasure of every well-made community.
MIXER AND TWITCH: TWO VERY DIFFERENT PLATFORMS
Describe the impression you have so far of Twitch as a platform, based on your experience. Personally, I think that today Twitch is the best platform for what concerns the balance between the possibility of expressing oneself and personal and economic growth. But I can say this as a partner, and therefore after drinking from the glass of the full options of the platform. Tell us how you see the Mixer offer, and how you believe its positioning policy towards the sector's semi-monopolistic rival.
The Mixer is a young platform, which I can hardly define immature.
Surely he wants to stand as an alternative to Twitch, and perhaps with the right investments, he will also be able to become one, but I think he is still very far from even throwing the gauntlet to the current leader in the sector.
Could an episode of this kind wake up the sleeping giant and stimulate innovation, Twitch?
At this moment, I see Twitch still profoundly asleep. It certainly will not remain with its hands, but only because some innovations were already planned regardless of what happened.
Instead, I hope that what happened can cause several alarm bells to ring on the upper floors and that, therefore, we will go to medicate a wound that is at the moment light, but that could get worse in the future.
TWITCH AND THE CONTROVERSY OVER THE REGULATION
Microsoft's move towards Ninja falls precisely in coincidence with a significant controversy against Twitch by content creators and viewers. Twitch is now openly accused of having very "open" standards regarding the more or less literal application of the regulation. Are they controversies that arise from nothing? Are you aware of, or have you experienced this discretion?
I have not experimented in the first person, but I am aware. I believe that Microsoft's move was not accidental due to the timing of execution.
Many "privileged" streamers bring a lot of profit to the platform because they have a large number of spectators.
As I said before, there is a difference between the real and the ideal country.
Ideologically it is obviously unfair to pay special attention in any circumstance and sector, but then looking at reality in the face, one realizes that in the beginning of the money god, individual choices are easily understandable, however unpopular and shareable.
The accusations that fall on the category of female streamers are closely related to this theme. The main allegation is that they make excessive use of their body by taking advantage of the tender age and financial resources of the public.
In my opinion, greater control is absolutely necessary, but challenging to implement precisely because of the parallel exposure to accusations of sexism.
Absolutely parents.
Living in a consumer society will always involve an invitation to purchase, and even if video games do not exist. There will always be something that will generate shopping opportunities. It is the task of the family to educate their children to discern between what is right and what is wrong, between what is futile and what is necessary.
Mixer vs. Twitch: why players should prefer it to Twitch
The Mixer is the video streaming service that, in some ways, is configured as a response to Twitch. Microsoft has invested heavily in this regard, trying to take advantage of the opportunities that the sector, which is growing rapidly, is offering. For this reason, he first acquired the startup Beam in 2016, integrating all its staff within the Xbox division.
What is the Mixer's mission, and why should players prefer it to Twitch? Director of Mixer Marketing, on the occasion of the interview, we got to do at GamesCom in Cologne. "The first thing to say is that there is no rivalry with Twitch. We don't see any kind of competition because the phenomenon of live streaming is growing so rapidly that there are many opportunities on different platforms. With Mixer, we are trying to offer a kind of innovative experience ".
Jenn works at Microsoft's Redmond office. "First of all, the transmission protocol, which allows achieving very solid performances: Mixer members can stream their gameplay with latencies in no case higher than a second. If the streamer says something or performs any type of action, who will follow immediately receives the interaction and, consequently, can interact with the streamer in a very natural way ".
AND
Microsoft renamed Beam to Mixer in May 2017. This coincided with the launch of new features and the release of the Mixer app for the iOS and Android operating systems.
"The second thing that makes Mixer unique is what we call Mix Play. It is a tool that streamers or game developers can use to engage the audience. The viewer can perform actions related. What is happening on the screen? For example, draw something, change the angle of the frame, or physically control a game object. Developers are integrating these features deeply into their games. Because they are fun for the players: among others, it happens in Minecraft. Streams can use everything. This is to make their broadcast more fun because the games can become so more difficult. They can involve the community in order to receive valuable help and recommendations from the players. How to move forward in a game ".
ALSO
"It is very important than the ease with which Mixer allows you to broadcast, regardless of the platform used. Many people do not like to waste time configuring the software. Do not want to buy additional hardware for live streaming. So we have developed the underlying technology—Mixer to work perfectly with all Windows PCs and all Xbox One consoles. Allow any type of user to start streaming in a very simple way. In addition, there is an app for iOS and Android that allows you to stream mobile games. We know that they are becoming more and more popular. Therefore we wanted to allow you to broadcast game sessions of titles like Clash Royale and Vainglory. "
Up to four players can broadcast their game sessions. This goes particularly well with those games that involve team gameplay. The Mixer allows its users to invite other users to join the co-op streaming ".
An urgent issue for streaming platforms to deal with is how to deal with the overwhelming success of Battle Royale games, where it is not easy to focus on the top moments of the game. Given the large number of players involved together in such a match. What did Microsoft do to adapt Mixer to Battle Royale? HypeZone also supports Fortnite and Rainbow Six Siege, although the latter is not a Battle Royale game. In the future, it will also support Ground Royale, the new Battle Royale game from Hi-rez Studios ".
Does the software have an algorithm to understand which is the best player to follow? "Yes, HypeZone relies on a computer vision algorithm to verify. What is going on in the game session and choose the most salient moments for the spectators," explained Jenn McCoy.
twitch for streaming: Importance
How important is the PC gamer community to Mixer? How many people use Mixer on Windows compared to the number of people who use it on console? "The PC is very important to us. Even if we don't have data on the number of people who use it on this platform rather than on consoles, we know that Mixer users are growing in numbers. Both on PC and on consoles. In June, we have announced that there are more than 2 million in total. We want streamers to reach their audience regardless of the platform ".
Do you think there are weak areas in Mixer, and what are the future plans to improve the platform? "The Mixer development team is working on many things and soon. Within a couple of months, we will reveal what the Mixer news will be. At the same time, we are working a lot on Mix Play to make it work with most games. "twitch for streaming